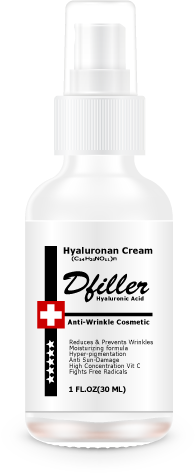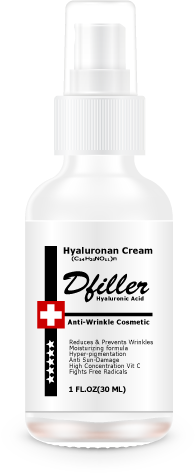 Refer friends. Get rewards.
Give your friends 10% off coupon.
Get 10% reward when they use your unique referral code(coupon).
Product Description
Reduces & Prevents Wrinkles
Moisturizing formula
Hyper-pigmentation
Anti Sun-Damage
High Concentration Vit C
Fights Free Radicals






Hypo-allergenic and fragrance free, this delightful blend of oils, organic sunflower and Jojoba oils make this lotion a real treat. Being light and quick absorbing it is perfect for dry or wrinkled skin. It contains Hyaluronic acid, Matrixyl and Matrixyl 3000 as the active ingredients giving you simply great results. Since winter is coming, skin easily gets dry and chapped. This is a great product to protect your skin from the harsh winter elements. This hydrating cream is designed to moisturize dry hands, elbows, knees and it will also help reduce wrinkles. By using nano-technology, the Hyaluronic Acid penetrates the epidermis and transmits massive amounts of water into the skin. It transmits in the neighborhood of 1000 times its own weight while the peptides stimulate the cells to synthesize collagen. By taking this approach you will notice healthier skin and renewed deep tissue unlike other products. This cream can be used as a hand and a face cream since it is fragrance free. It can also be used as a massage cream.




Directions
Cleanse skin with a mild soap. Dry thoroughly. Apply a small amount to the skin and massage gently into the skin with your fingertips. You can use this safely underneath make up. Can be used daily. Keep away from eyes and mouth, Do not apply to broken skin.
Ingredients
Purified water,Hyaluronic acid, Organic sun- flower oil, Jojoba oil, Palm Kernel oil, Coconut oil, Isopropyl myristate, Stearic Acid, Cetyl alcohol ( a vegetable emulsifier ), Glyceryl stearate, PEG-75 Lanolin, Vegetable Glycerin, Phenoxyethanol ( microbe inhibitor ), Sodium stearyl lactylate ( a sugar based moisturizer for the skin ), Caprylyl glycol ( emollient and preservative booster ). Glycerin, Palmitoyl-KTTKS, Palmitoyl-GHK+Palmitoyl-GQPR, Propyl Parahydroxybenzoate,Methyl Diazolidinyl Urea