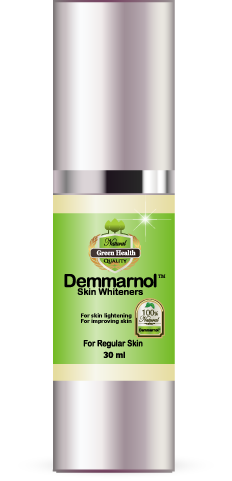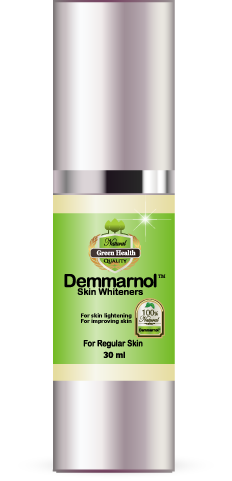 Refer friends. Get rewards.
Give your friends 10% off coupon.
Get 10% reward when they use your unique referral code(coupon).
Product Description
Demmarnol™
Skin Restorative
The active ingredient in Demmarnol™ was used for thousands of years as a natural skin lightener and is 100% natural.
It was also a popular bridal makeup choice for American Indians.
Demmarnol™ has an advanced and modernized all natural formula. It works as a natural skin lightener as well as makeup.
Demmarnol™ is rich in vitamin A,C, which neutralizes free radicals, as well as flavonoids and antioxidants. Demmarnol™ has unique blend with a natural PH level and disinfecting properties.
When applied on the skin, it makes the skin appear brighter and lighter while also exfoliating dead skin cells, boosting new skin growth, rejuvenating the skin, and adding beauty.
Directions:
1) Wash your face with a warm moist towel to gently open the pores and leave the skin slightly moist.
2) First shake bottle well. Then pump small amount of Demmarnol™ to the palm of your hand. Next apply to entire face with an open palm to release it's active ingredients.
3) Then tap your face very lightly with your fingertips.
4) The tapping action encourages Demmarnol™ to sink fully into the deeper layers of the skin.
5) After 30-40 minutes, wash your face with warm water, then keep the skin moist with makeup.
Note:
1) Do not worry if you feel a tingling sensation when applying Demmarnol™ -- tingling can be a sign that the active ingredients in the serum are working on the right part of the dermis.
2) After the treatment, avoid any exposure to sunlight within two hours.
3) No eye contact.
4) Keep out of reach of children.
5) Keep refrigerated.